Have you heard of this thing called myspace?? its crazy man..all these weirdos with digi cams looking into mirrors...well Cataclysmic Abyss has a page. Seriously dude. So go join the excitment...stay tuned for exclusive imagery, info and general marketing goodness.
All brought to you by your friends at the Foundation Ministry of Propaganda.
get your lurk on
HERE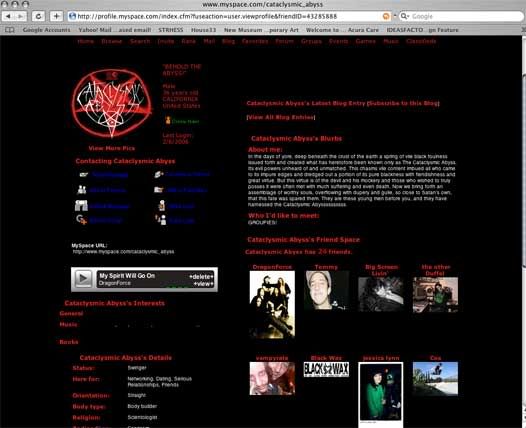 " alt="CA" /> this is totally what it looks like....
Posted February 6th, 2006 by aftermath of a bank robbery